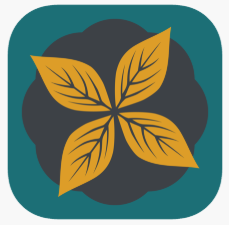 Summary
Advertised as an app to help users "Find your Financial Freedom", the Penda app for survivors of domestic violence provides legal and other resources for an Australian audience. Penda has a range of safety features which include providing nearly a dozen tech safety precautions prior to downloading, presenting an option to call emergency services, if needed, offering optional password protection, and disguising the app as a functional game, among others.
What We Like
Safety of the user is paramount and customisable depending on needs.

A good number of resources are available within the app and information is sufficiently detailed to provide assistance to survivors in a variety of situations.

Users can print, email or mark their favourite pages.

Definitions are readily available and are identified by a clickable visual 'book' icon.

User feedback is encouraged often and in 'real time'.

Relevant safety options notify the user via pop-ups in the app.

Penda advises the user on how to use their device's accessibility features. 

There is a lot of information provided on the app and it's helpful to know that the Penda Development Team made a conscious decision to present it this way. Women in remote communities are some of the most 'at-risk' members of society and often have limited access to reliable internet and devices, therefore offering multiple resources in one app was felt to be the best way for these women to identify and access help quickly.

The Penda Development Team were open to suggestions and keen to address any data privacy concerns with the app developers.
Safety and Privacy Considerations and Tips
Some functions of the app work by sending the user outside of the app. For example, calls may show in the phone's call history and external links open in a separate browser, therefore there is a risk that material will appear in the user's browser history. Pop-ups warn users of this prior to navigating away from the app and give the user the choice to continue or to go back. At the time of testing, however, this function did not work reliably across all iOS and android phones, and the pop-ups lacked accessibility options.

Although it doesn't specifically present as a domestic violence app, Penda looks like a feminine app. As this could pose a safety risk to survivors, we urge discretion in its use.

Penda uses a smokescreen by reverting to a game when the phone is shaken, or when a lock key, shown on each page, is pressed. At the time of testing, the 'shaking' function did not work consistently across the phones tested, and required significant strength and coordination to activate, possibly excluding this option for users with physical disabilities.

Although 1800RESPECT provides clear links to the National Relay Service (NRS), the user is not alerted to this service within the app in either the language selection section or when choosing to call '000'.

If the '000' buttons are pushed on a non-English language page, the advisory that '000' dials is still delivered in English.  

A basic understanding of English is required to navigate successfully to the optional language pages. Once accessed, it is difficult for users to navigate back if a user selects a language they are unfamiliar with.

Although providing links to services nationwide, the user is unable to select their home state as a default option. The state location requires setting each time a new resource area is accessed.  

The app provides links to many excellent resources, however the sheer volume on offer may cause 'information overload' for some users, especially in relation to legal proceedings. 

Access to information on domestic and family violence (DFV), children and mental health resources are limited as mostly phone calls or websites are offered overwhelmingly for the same national domestic violence (DV) service, 1800RESPECT.   

For users who may be using a phone originating from overseas, the Australian version of Google Play must be installed in order to download Penda, and this app store change can only be made once annually.

Users with poor technology literacies and/or with intellectual or physical disabilities may find the app difficult to use and to navigate.

The app is missing some important services and information, such as state-wide case management services and information about Safe Rooms at court.