"Thinking about leaving?" Posters
WESNET has created simple posters for you to customise and put up in your local community to reach women considering leaving.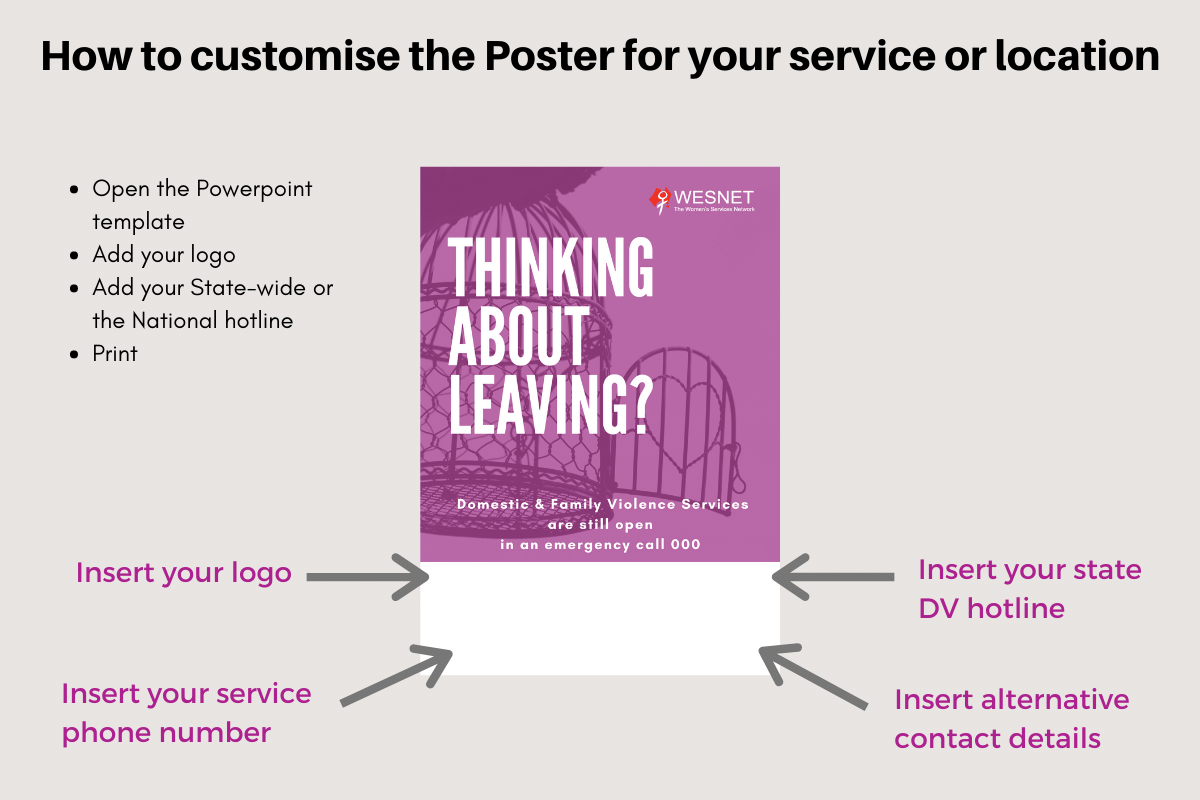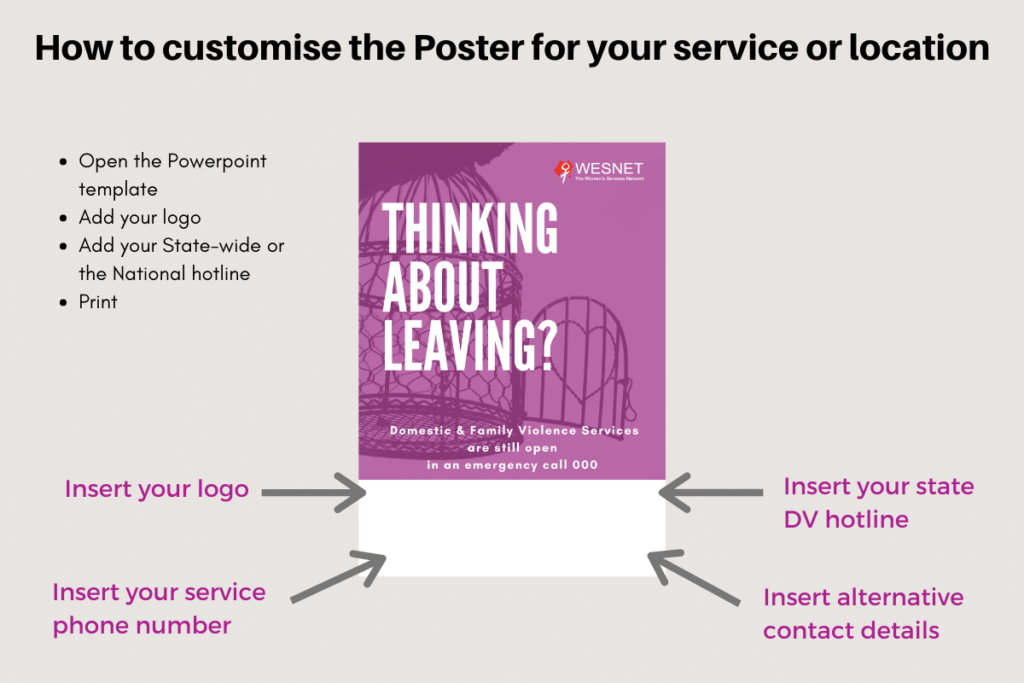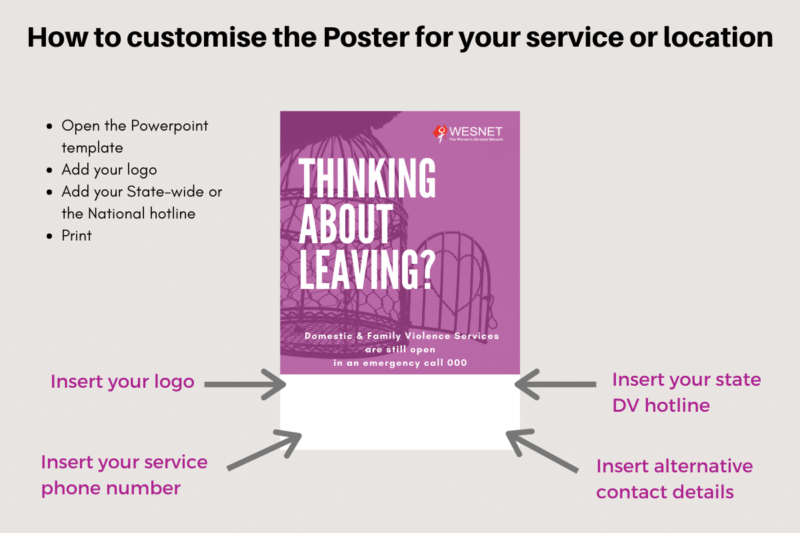 There are different versions of the poster that include police or not, or include ringing emergency services or not.
Customise these posters for your local area. Ask permission to hang the posters in supermarkets, chemists, GP clinics and other places that you think survivors in your area might be able to see the poster and be able to reach out for help.
If you don't have a local number, then consider adding the state intake hotline or the national sexual assault, domestic family violence counselling service 1800RESPECT.