Welcome to the home of WESNET's Safety Net Australia Project
Managed by WESNET's Safety Net Australia team, this website discusses technology, privacy, and safety in the context of intimate partner violence, sexual assault, and violence against women.
Are you a survivor looking for information on technology safety? Check out our Survivor Toolkit:
Looking for info on the Fifth Technology Safety Summit? Check out our TechSummit pages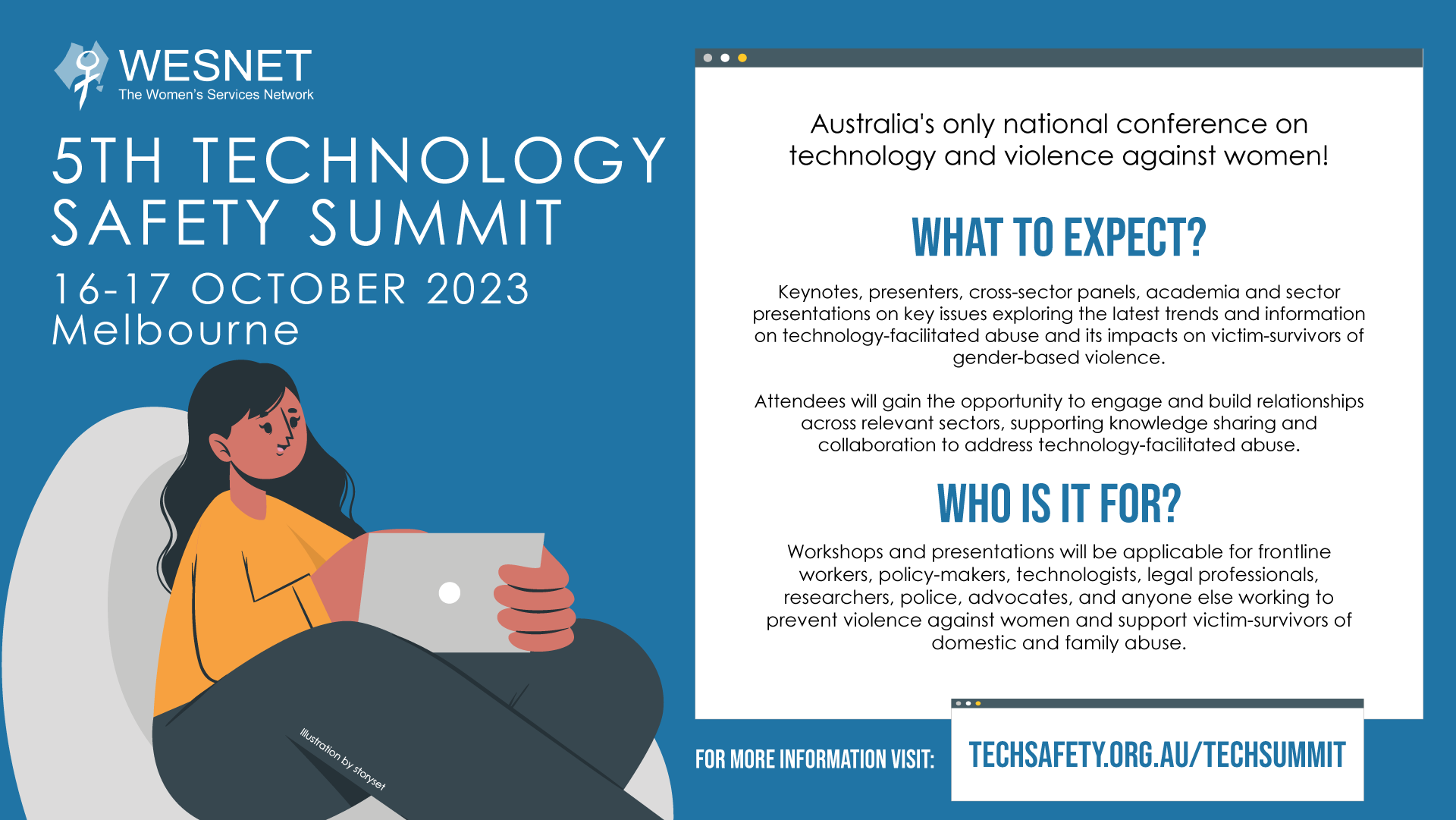 sarahb
Here is a guest post from our US sister organisation NNEDV reprinted with permission under licence from the Safety Net Project. Safety Net focuses on the intersection of technology and abuse, and we work [...]
safetynet
WESNET has been working with Tinder Australia over the last few months to create a Dating Safety Guide that will help survivors and the general population with learning about the safety features available [...]
safetynet
Updated 29 March 2023 Some of our member services (specialist domestic and family violence services) have asked us about the new edit and unsending features that were announced at Apple's WWDC  event on [...]
Check out our wide range of resources for front-line workers and women experiencing technology-facilitated abuse.
What is technology safety?
Technology safety is the concept that everyone has the right to use technology without being harassed or abused. On this site you will find a wide range of resources and advice on the latest information in how you can use your technology safely. For more, check out our resources, latest blog posts, and attend our annual Technology Summit.
WESNET is a registered charity